Eurotrashgirls Coupon Codes
List of the latest retail promotional codes that user @eurotrashgirls has tweeted about on Twitter.
Promotion Codes Tweeted by EurotrashGirls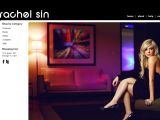 Rachel Sin Coupons
Do you like this outfit for a holiday party? Use code to get 25% off at until Dec 10! -- Likely Expired
Coupon Code: EUROTRASH25
5 months ago via @jrbernstein Retweet Comment Share
---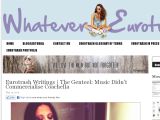 Whatevereurotrash.com Coupons
Get 20% off Adrienne B.'s Skinny Sweats with this code .
Coupon Code: skinnyeuro
1 year ago via @savelsells Retweet Comment Share
---
Luisa Via Roma Coupons
PROMO CODE ...this is a 10% further reduction on items already on sale! Hurry up, it ends on Monday!
Coupon Code: FR10S05G
2 years ago via @eurotrashgirls Retweet Comment Share
---