Io7day Coupon Codes
List of the latest retail promotional codes that user @io7day has tweeted about on Twitter.
Promotion Codes Tweeted by Io7Day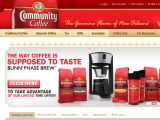 Community® Coffee Coupons
Deal - 15% off and FREE ground Shipping on $10 or more with promo code . Happy Shopping, y'all!
Coupon Code: SANTA
1 year ago via @kymnasium Retweet Comment Share
---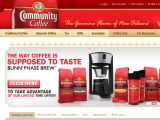 Community® Coffee Coupons
Yep it's back,@Wardie19 & this weekend only! 5 Red Bag/Traditional coffees for $20. Use promo code!
Coupon Code: FIVE
6 months ago via @robinschooling Retweet Comment Share
---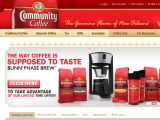 Community® Coffee Coupons
How are we celebrating National Coffee Day? With 20% off and FREE Shipping on all orders!! promo code
Coupon Code: COFFEEDAY
1 year ago via @patador Retweet Comment Share
---