Amina42382620 Coupon Codes
List of the latest retail promotional codes that user @amina42382620 has tweeted about on Twitter.
Promotion Codes Tweeted by amina42382620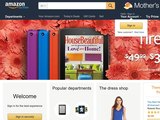 Amazon.com Coupons
Durasoft Half Lap Tray Side: Left: 762L Side: Left Features: -10pct Off. Use promo code at checkout. -Rigid...
Coupon Code: CFTCO10
5 months ago via @pyjemywow Retweet Comment Share
---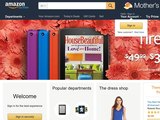 Amazon.com Coupons
Oneida Flatware Forte Serving Ladle: 10% Off on orders over $75. Use Code . This item features a gently c...
Coupon Code: SPE10
5 days ago via @shabbir1823 Retweet Comment Share
---