Nathanshugart Coupon Codes
List of the latest retail promotional codes that user @nathanshugart has tweeted about on Twitter.
Promotion Codes Tweeted by nathanshugart
Full Circle Farm Coupons
Full Circle CSA is THE BEST. Use code and my name for 25% off your first delivery!
Coupon Code: NEWREFER
1 month ago via @nathanshugart Retweet Comment Share
---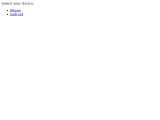 Getgopago.com Coupons
Use $10 in credit 100s of SF spots like DL & enter code it goes KABOOM in 730 hrs!
Coupon Code: thefreak
9 months ago via @layle12 Retweet Comment Share
---