Potatoboy Coupon Codes
List of the latest retail promotional codes that user @potatoboy has tweeted about on Twitter.
Promotion Codes Tweeted by potatoboy
Cruzerlite.com Coupons
All Droid Charge 70% off. In our Amazon store! Use coupon code at checkout!
Coupon Code: CHARGE70
10 months ago via @potatoboy Retweet Comment Share
---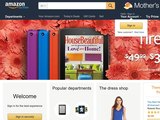 Amazon.com Coupons
I just bought: 'Belly Flops® 2 lb. Bag' by Jelly Bellybuy 5 and use code to get 2 free.
Coupon Code: floptime
1 year ago via @potatoboy Retweet Comment Share
---