Stevevance Coupon Codes
List of the latest retail promotional codes that user @stevevance has tweeted about on Twitter.
Promotion Codes Tweeted by stevevance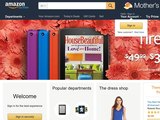 Amazon.com Coupons
Monkeylectric spoke lights are 20% off at Amazon with code
Coupon Code: SPFLING2
1 year ago via @stevevance Retweet Comment Share
---
Name.com Coupons
RETWEET please. We don't like piracy. No one does. But we all love our freedom more. Transfer Promo Code
Coupon Code: NODADDY
1 year ago via @kareiva Retweet Comment Share
---
Publicbikes.com Coupons
This is pretty awesome. Buy a with code and get free front rack and u-lock. That's a deal.
Coupon Code: AUG2011
1 year ago via @gridchicago Retweet Comment Share
---